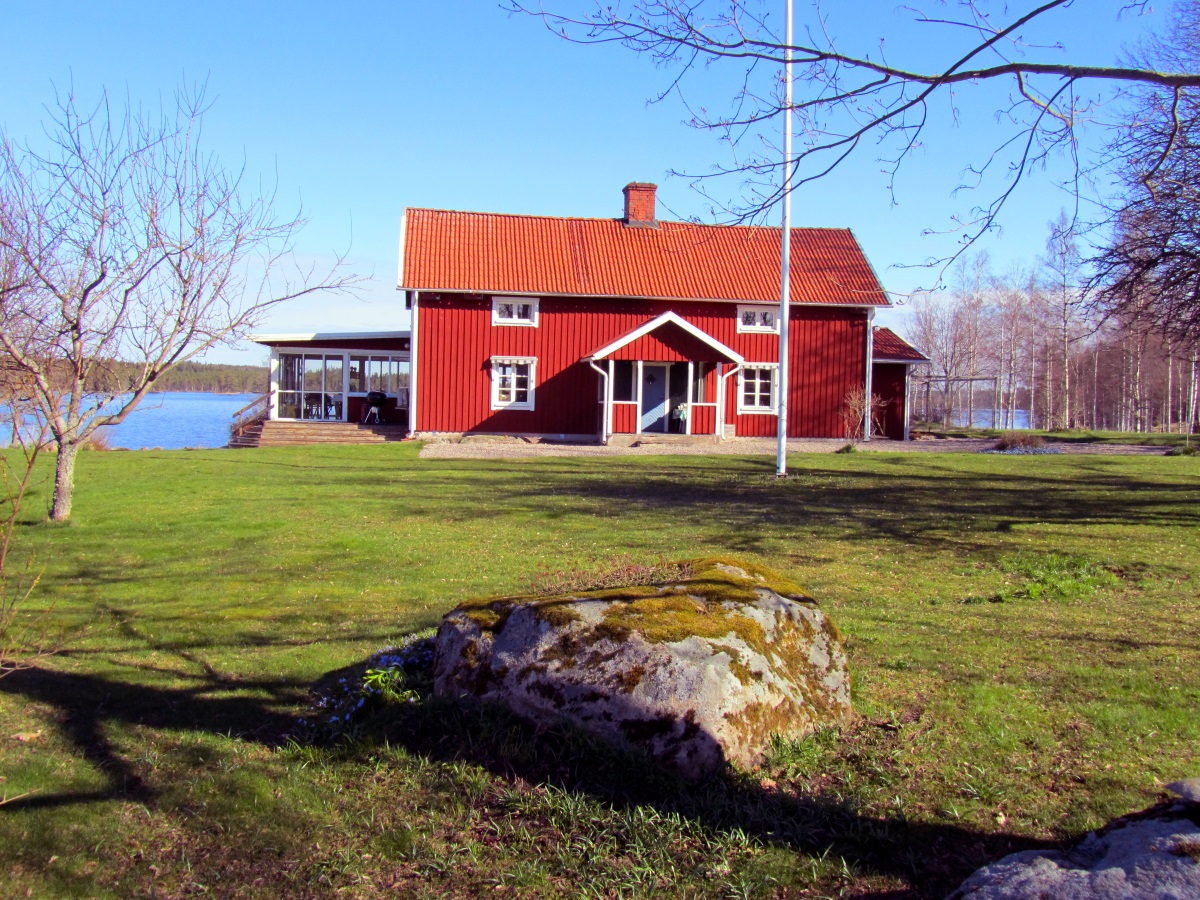 Rent house at Lake Gryten in Tiveden Askersund
Stora Gryten, a gem, beautifully situated at Lake Gryten in scenic Tiveden, Askersund. Gryten is a quiet and peaceful place where you can relax in privacy. The richly equipped house with four plus two beds can be rented on weekly base.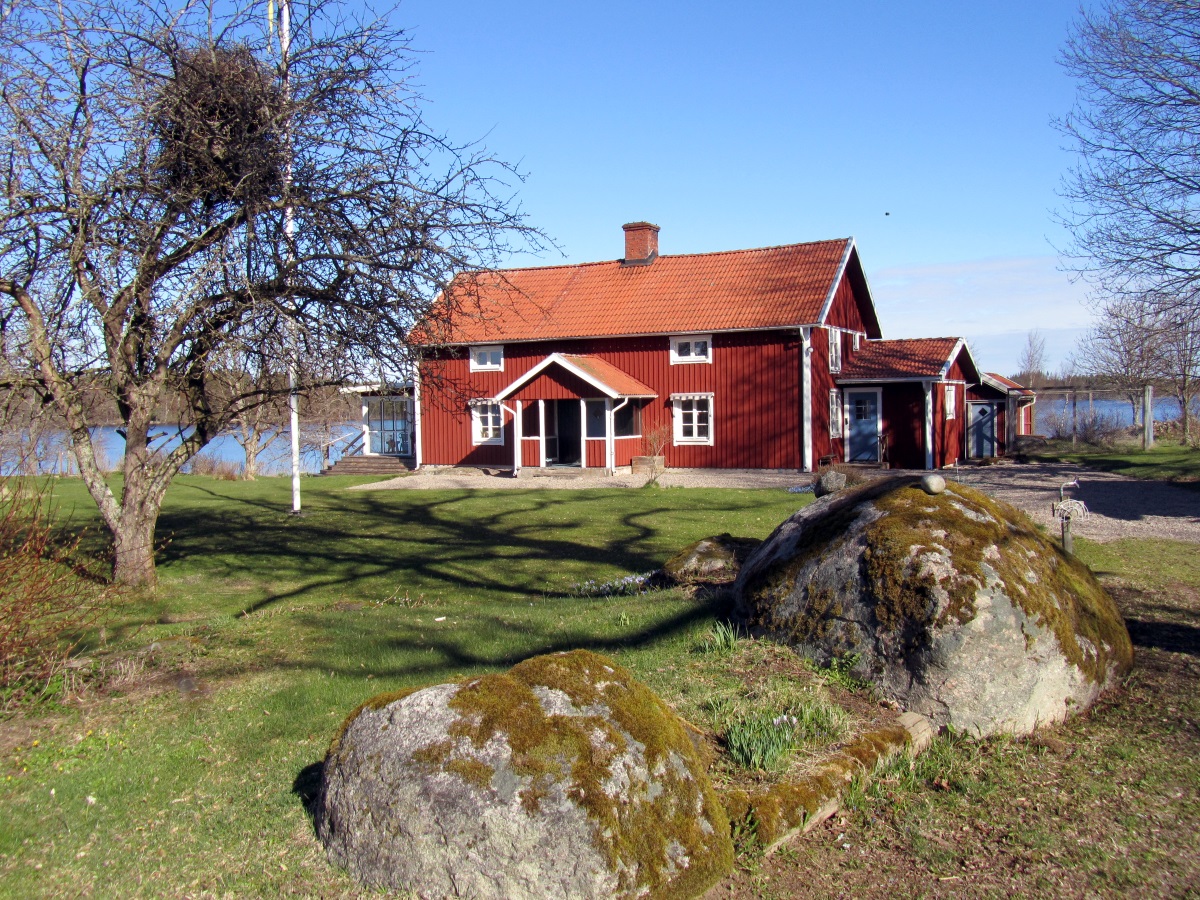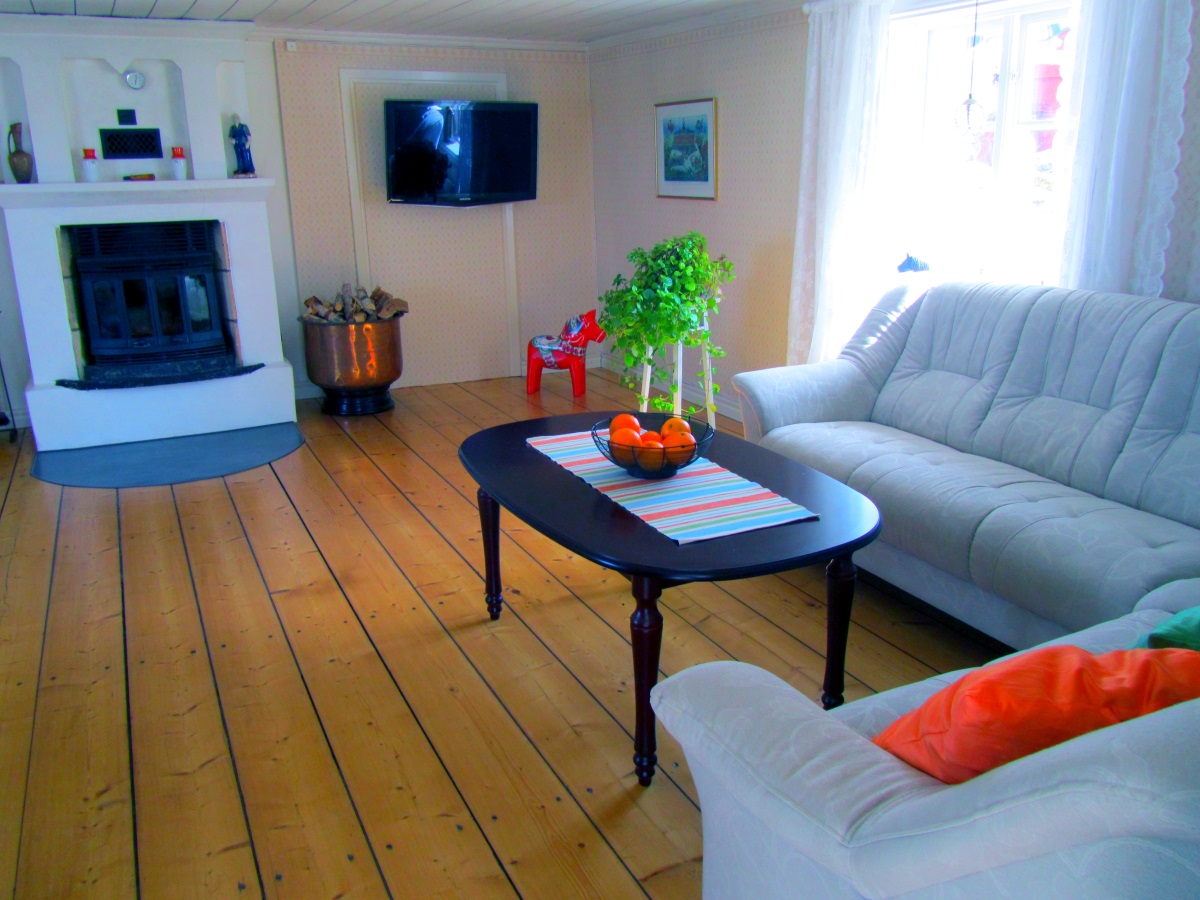 Living room
With fire Place and sitting area.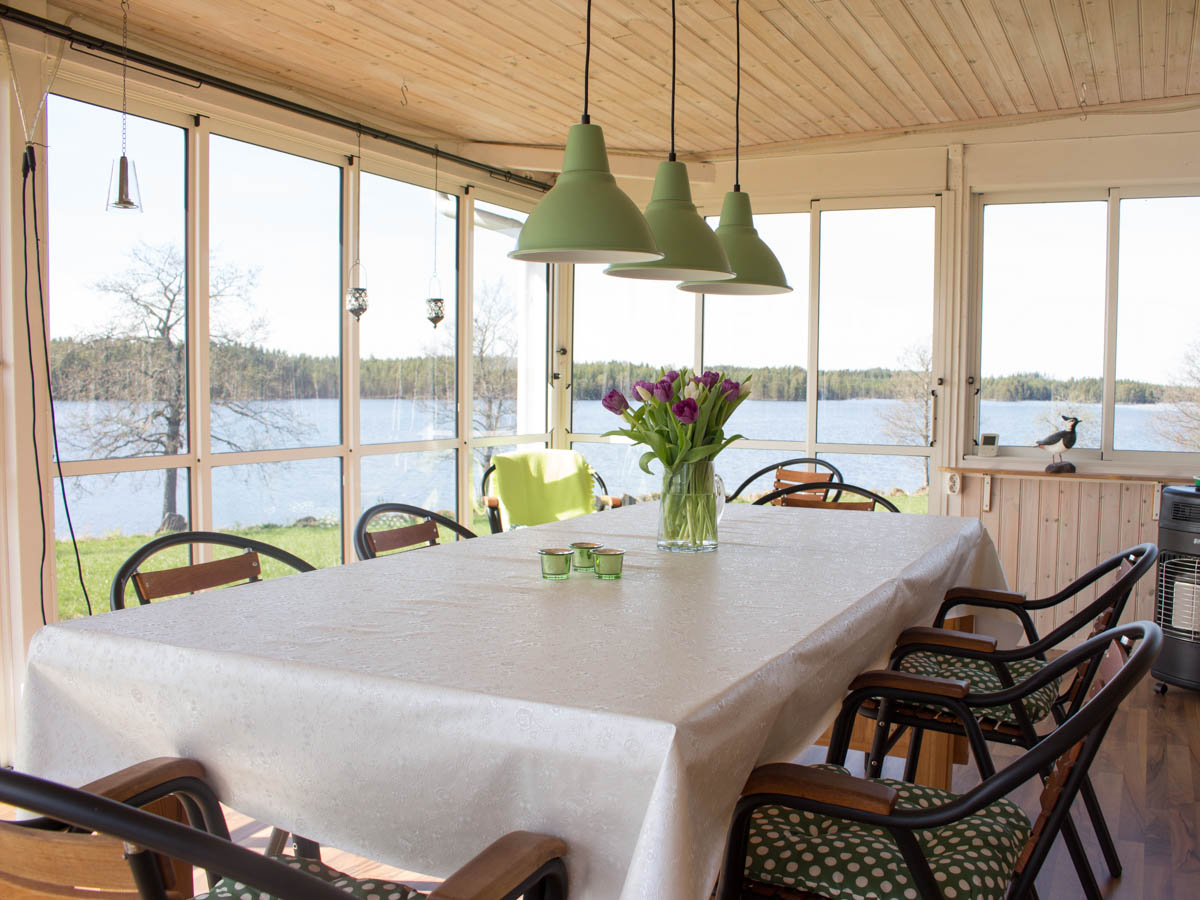 Conservatory
…with a large conservatory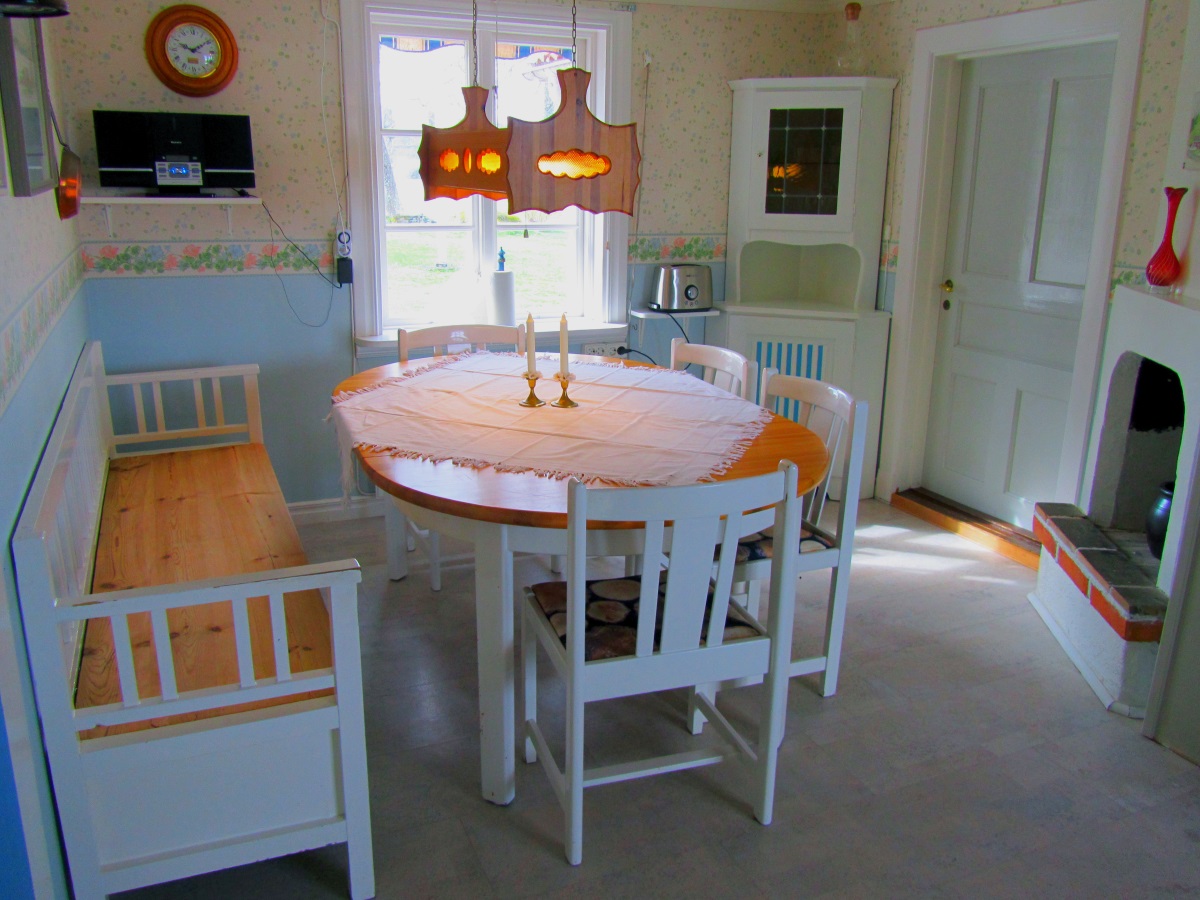 Kitchen
Dining table for seven persons.
General
The house has a kitchen, two bedrooms, two living rooms, and two bathrooms. Furthermore there's a utility room and a large conservatory. The living area is approximately 138 square meters on two stores plus the conservatory. The base of the house is from the eighteen's century.
Downstairs
Kitchen
The kitchen has fridge, freezer, microwave oven, stove, oven and dishwasher. Seven persons can be seated at the kitchen table. There's also a child chair.
The kitchen has plenty of household goods. There's glassware and china for at least ten persons.
The kitchen has also a woodstove
Downstairs living room
The bright living room has dual aspect and glass door to the conservatory. Here's dining table and sofa for six persons.
There's a TV with CA-module and DVD player.
The living room has a fireplace.
Conservatory
To the west it's an amazing, 25 square meters, conservatory. The conservatory has panoramic views at the lake and sun from lunch time to sunset.
A grand, extendable, table can seat up to ten persons. A gas burner keeps you warm on chilly evenings.
There are two sun beds.
Bathroom
There's a large downstairs bathroom with WC, basin and shower.
Utility room
There's a utility room with washing machine, mangle, iron and iron board. It's possible to dry the laundry both indoors and outdoors.
Upstairs
Living room
There's a living room with two persons sofa bed, a reading corner and a wood burner above the stair.
The master bedroom
The master bedroom has a double bed, large wardrobe and a chest of drawers.
The small bedroom
The small bedroom has two single beds and a chest of drawers.
Bathroom
A smaller bathroom with WC, basin and shower.
Outdoors
Outdoors
There's a large charcoal barbeque outside the conservatory.
A large lawn with table and chairs for four persons belong to the house, further furniture are available.
A rowing boat for five persons is available as well as life jackets for Children.
At the lake there's a large bridge for sunbathing or picnic as well as a place for swimming.
Surroundings
The nearest shop is "Tiveds Handel" approximately 15 km from Gryten.
It's 20 km to the town Askersund. Here you can find restaurants, services and shops.
Tivedens nationalpark Is a large preserve with beautiful scenery perfect for outdoor activities.
Karlsborg, Hjo and Motala are small towns recommended to visit.
The nearest mall is Marieberg in Örebro, 50 minutes' drive away.